Garbage Dumpster Rentals
We offer reliable garbage removal services perfect for every business. We have a large inventory of front-load dumpsters perfect for both recycling and trash waste. We'll deliver the dumpster to your location, and empty it on a schedule that fits your needs and budget.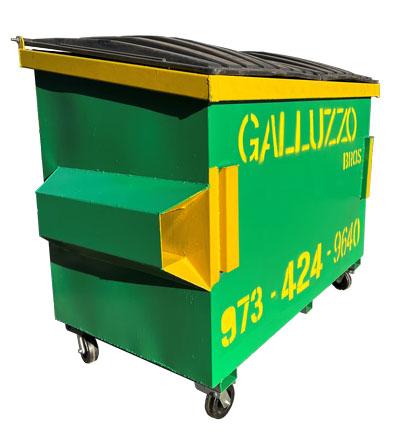 Available Front Load Dumpster Sizes
1 Yard
2 Yards
3 Yards
4 Yards
6 Yards
8 Yards
Garbage Removal Pickup Frequency
We'll pick up your waste at a minimum of once a week and up to five times per week.
Garbage Removal Service Pricing
Prices for our dumpster rental services vary based on the location. The duration of the rental affects the pricing as well. To get a quote that meets your particular needs at the lowest price, please call us at (973) 424-9640 during business hours, or leave us a message on our contact form.